Description
We have engineered this new S duct racing hood to take the C8 Corvette to the next level! By far the best hood upgrade for your Corvette C8! Our track focused hood provides additional downforce and stability by routing the air through the redesigned front grill and exiting out the hood. In addition our functional hood also provides fresh air to the cabin intake to provide cooler air without running the AC on the track.
Waterfall style main S duct provide additional downforce and enhanced stability while performance driving. This modification requires cutting the frunk liner and installing our custom duct that attaches to the front grill.
Air ducted to cabin intake to help get fresh air into the cabin without using the AC.
This package includes the Track Spec racing hood, ducting, and new front grill.
Track Spec Hood is made from aerospace fabrics and epoxy resin systems to maximize strength and weight.
Carbon Fiber Finished hoods are Sprayed with UV protected clear coat.
Carbon Fiber hoods are polished for a glossy finish.
Some adjustments of fenders may be required for optimal fitment.
Our racing products are a special order item and can not be canceled once the order is placed. Lead times can be 1-6 Months from the time of ordering. Please contact us for current lead times.

Our products are tested and verified with CFD analysis for optimum results and aerodynamic efficiency.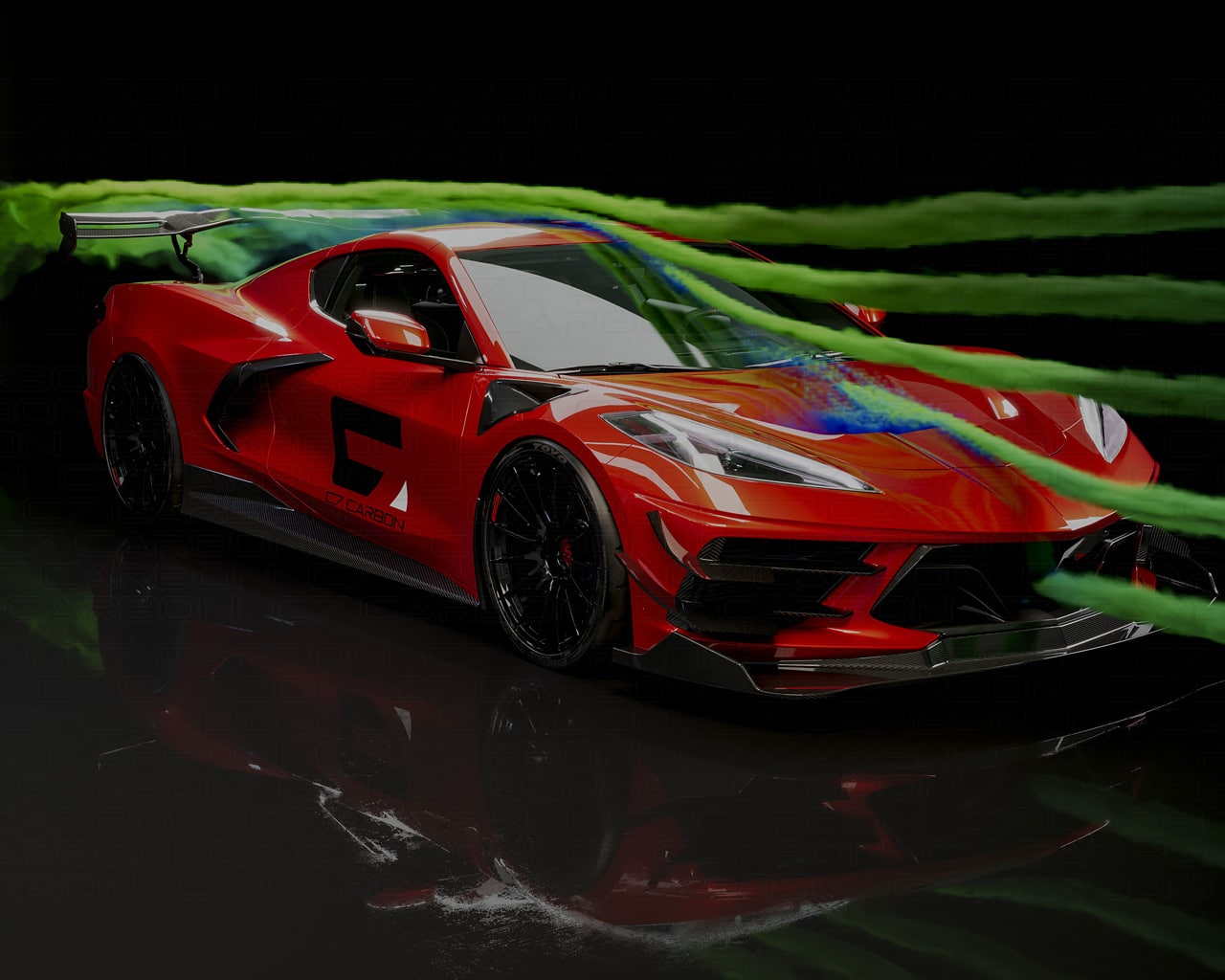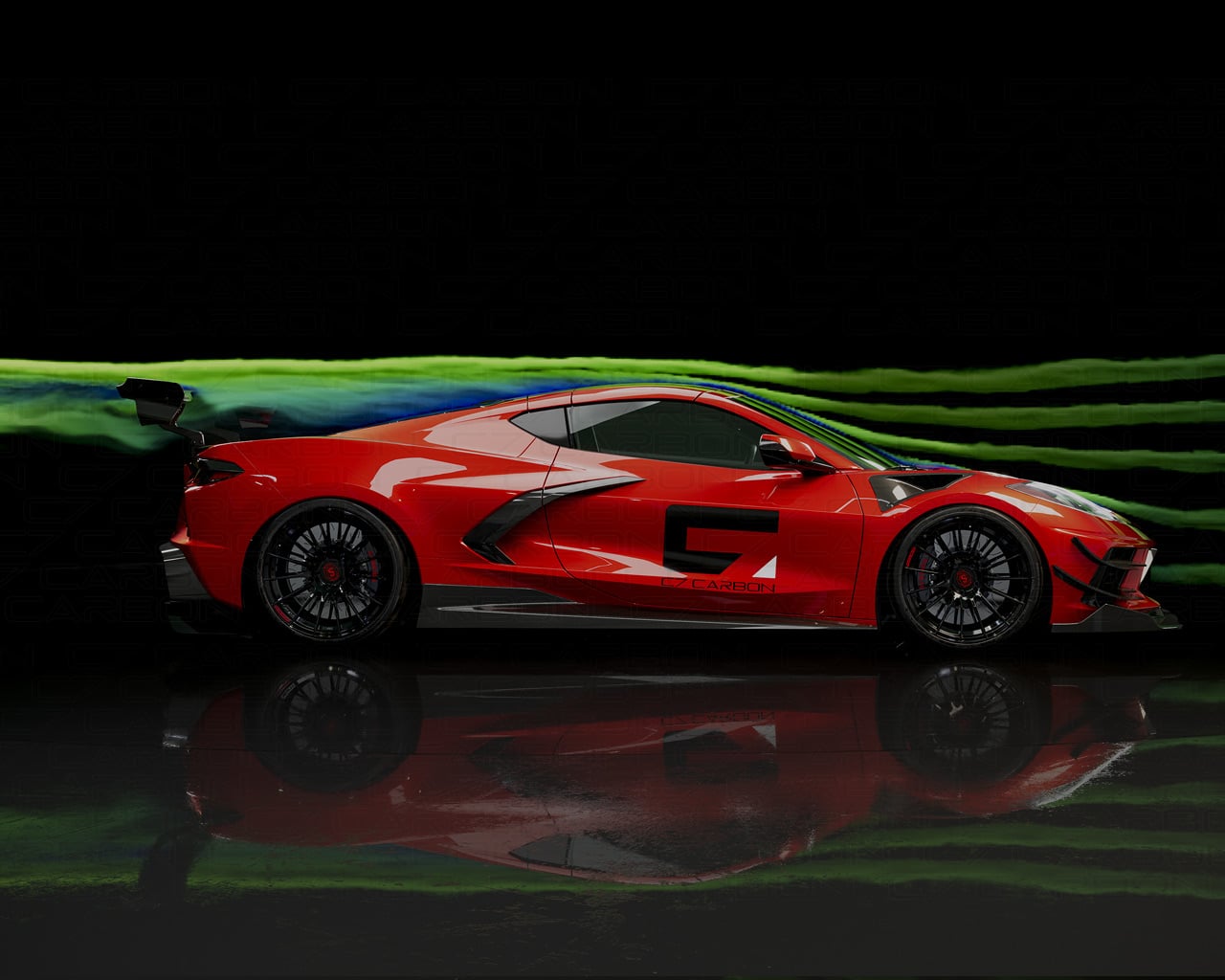 Quality and Craftsmanship. Built in-house at our own dedicated manufacturing facility where we build all of our products to maintain a meticulous quality standard. All of our painted products go through a 3 Stage clear coat and finishing process to ensure a lasting gloss finish that will provide years of protection for your product. All of our painted products are sprayed with a premium automotive UV clear coat.
The C7 Carbon difference:
We are one of the few manufactures that purchases all the cars we build products for.  Our advanced design team has years of engineering experience with composites, and allows us to offer the best quality products for your car.
Our inhouse design department scans in all of the cars we are working with and creates cad files from the scans to create a digital twin of the car so we have accurate measurements for our design and production concepts and fixtures.  We constantly improve our tooling and product versions to offer the best products possible for our customers.
Our dedication to quality has allowed C7 Carbon to become a world leader in manufacturing automotive products.  We have customers across the world running our products.
We ship all over the world. contact us for a quote.
Please contact us for current lead times!